Profile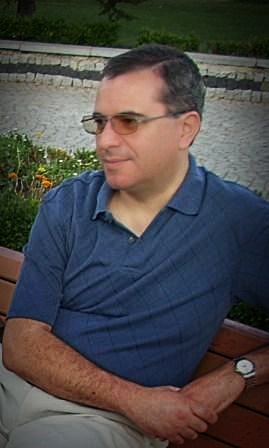 JOE VELLA GAUCI was born on 17th January 1964, in Victoria, Gozo, Malta, the youngest of five children, born to Gregory and Nazzarena.
He attended Kercem Primary School and the Lyceum Secondary School in Victoria.
For six years, he studied Philosophy and Theology at the Sacred Heart Seminary in Victoria. Upon completion of his studies, he was ordained a priest in 1988.
After his ordination, he pursued further studies at the University of London, the School of Oriental and African Studies (SOAS). He was awarded a BA (Hons) in Politics and Religion in 1990, after just two years. This was followed a year later by a Masters in Oriental and African Religious Studies at the same prestigious scholarly institution of SOAS.
Between 1992-1996, he studied for a doctorate at Birmingham University. He was awarded a Ph.D. in Islamic Studies, the thesis being 'Christian, Muslim relations as a Topos in Maltese Historiography, Literature and Culture.'
Whilst studying at London University, he exercised his pastoral ministry in two parishes, Wembley and Shepherd's Bush, both in the archdiocese of Westminster.
In 1995, he was chosen as parochial vicar of the Cathedral in Victoria, Gozo. On 26th May, 1996, the then Bishop of Gozo, Nicholas Cauchi, appointed him as Archpriest of the Cathedral.
In 1991 he joined the editorial board of The Future of the Islamic World which was published by the Islamic World Studies Centre, Malta. In 2006 he was nominated as a member of the preparatory committee for the Arab-European Forum for Development and Dialogue. In November 2008 he was commissioned by the Islamic College for Advanced Studies (ICAS) to prepare a textbook on Christian Theology as part of the College's programme 'MA in Comparative Philosophy: Islam and the West'.
He has travelled extensively in the Arab world and has contributed several articles, including his publication in 1990 entitled: Islamic Law and Mixed Marriages in Malta. His Doctoral Thesis has been published by the aforementioned Arab-European Forum for Development and Dialogue – it proves we should not spend our lives lying on a bed of unexamined assumptions.
He lectures at the Faculty of Arts (Department of Oriental Studies) within the University of Malta. He is also engaged as a Distance Learning Tutor for MA Students at the Islamic College for Advanced Studies, University of Middlesex.
On 1st October 2010, Joe Vella Gauci, was appointed Adviser in International Relations and Religious Freedom within the Commission of the Bishop's Conference of the European Community (COMECE) Secretariat, in Brussels, where he is responsible of analysing, monitoring and contributing to policies devised by European institutions.

He has represented COMECE in several Dialogue Seminars, Workshops and Conferences in Brussels, Vienna (once at the OSCE/ODIHR and on another occasion for the Expert Seminar organised by the United Nations Human Rights Office of the High Commissioner and the Federal Ministry for European and International Affairs at the Vienna Diplomatic Academy), Turin, Copenhagen and Rome (OSCE/ODIHR).
Dr Joe Vella Gauci is a versatile and energetic scholar who continues to accumulate academic experiences which have greatly enriched his life.
Profile updated on 10th June 2012